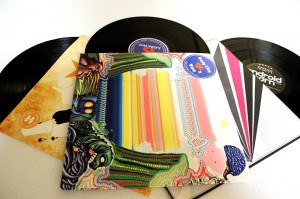 That's right! Mochipet wants to give you his secret Vinyl Stash! Things are getting heated in the Daly City Records offices here half the pets say The Wiz Khalifa Remix is better and the other say Too Short Remix takes the cake!  We need your help to settle the score! Mochipet just found a stash of secret Vinyl and he's willing to give one to a winner every other day until we can settle this score.  Help us Re-Post, Re-Tweet, Re-Announce, Re-Pet these Mashups until a true winner is found! We will be picking winners at random every other day until Mochipet is satisfied (and trust me, he's never satisfied).  You want Vinyl! We got Vinyl, help us settle the score!
To Win, just go to

Mochipet's Soundcloud

and click <3 on the track you like best and Don't Forget to Leave A Comment,  so we know you been there! We will be picking a winner from the Comments!!!