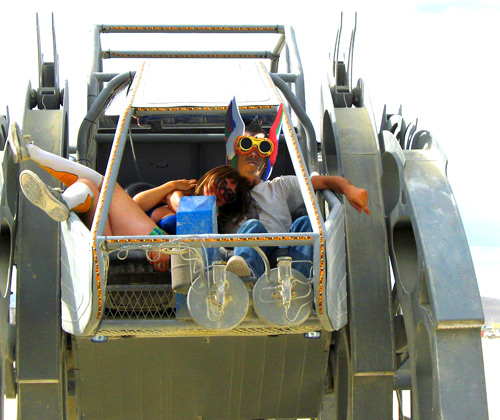 Th' Mole has been as busy as ever, recently touring Holland, Burning Man (pictured above), and southern Oregon, as well as working on numerous recording projects.
Check out this sneak peek of his new hit, "I Luv Unicornz", live from Holland. Maxi-single coming soon…
youtube.com/watch?v=wqt7odXasiI
And due to a technical mishap the last Mole update was missing its intended music video, "I Hate You". Lookie:
youtube.com/watch?v=HU32CU-7gpY
(Read Doktor Krank's review of the video here.)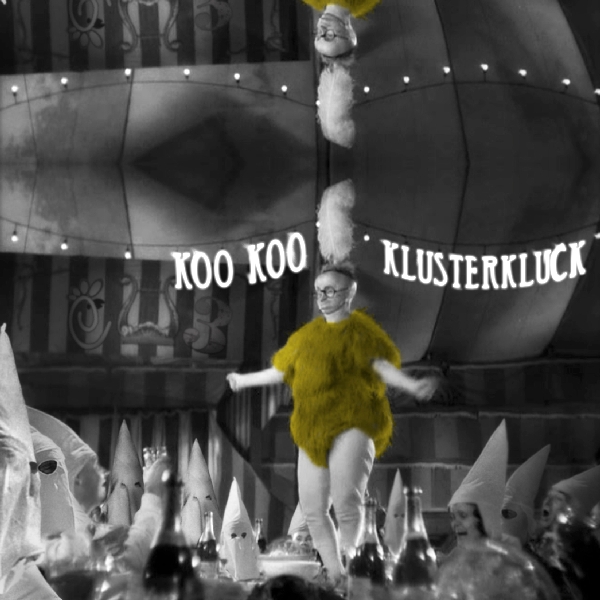 The hilarious ChickenHed collective has just released a new compilation, ChickenHed 3: Koo Koo Klusterkluck, featuring an exclusive mini-song from Th' Mole as well as the classic "Brush 'Em" track by Mole alter-ego Captain Daydream. Also including Foxdye and a grand assortment of other talents, the compilation is free to download here.
Promoter/director/producer Sean Carnage recently took some time off from booking and hosting his infamous "Sean Carnage Mondays" event, affording him the chance to put together a mixtape of some of his favorite current music, including Th' Mole's "Zombie Dance Mind Programme" off of his Greatest Hits (Ha Ha Ha) Vol. 1 album. Download the mix and read more here.
Bay Area folks, be on the lookout for Th' Mole performing on October 9 (The Bordello) and 11 (The Knockout) in San Francisco. Check myspace.com/themole for details.
And finally, Th' Mole has just announced plans for his fifth European tour in February 2010. Interested venues/bookers/agents can contact jonah.themole@gmail.com.
Meanwhile Mole's alter-ego, DJ 0.000001, has been making his own noise, releasing a split single with Mochipet ("Eazy-E On Atari") via Chrome Kids and a full-length "thrash-up" album (Racin' Music) via Hectic Records (coming soon to a blog near you).