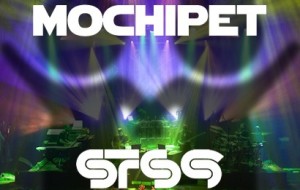 Happy Valentines Day From Mochipet 1320 and STS9 (STS9 – Scheme – Mochipet Remix) Free Download by Mochipet
Tyrannosaurus Rex?? No… Mochipet!! The bass-ballin' prehistoric brainchild of David Wang, Mochipet (1320 Records) has become a household name among all connoisseurs of womp. Accumulating a huge following across the US and Europe, Wang has been dominating dance floors while reppin' a purple dino-suit.
Showing the love to all of his fans on Valentine's Day, Mochipet released another remix of an STS9 song: this time, "Scheme". If you haven't heard Wang's first STS9 remix, "When The Dust Settles", then be sure to check it out below. Enjoy the tunes!!