Posted by Jordan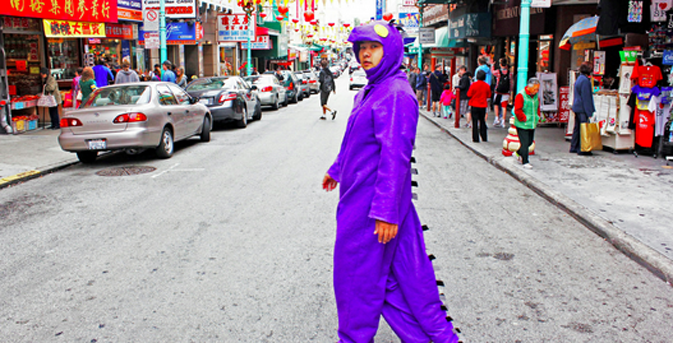 "Looking ahead to our 2 shows with Mochipet this week in San Diego and Los Angeles, we set up an interview with him and we also included a few of your fan questions. Check out the full interview below and be sure to get your discount pre-sale tickets to the shows in San Diego or Los Angeles today!
Do LaB: Thanks for taking the time to talk with us. Let's start by having you tell us about your new album and the new live tour.
Mochipet: "The new Live show is an ever expanding project I started working on this year. I basically got tired of doing the Ableton Live / DJ thing that's become so prevalent today so I started incorporating more instruments, visual projections, and other secret gadgets to my set. With Music as the basis I'm trying more avenues for my creativity. Because it's a ever changing project, every show / tour will be different. I hope to incorporate the interactive portion into the show later this year which I am very excited about."
Do LaB: What was your inspiration for the new album? How do you think it fits into your catalog of tunes?
Mochipet: "'Rawr Means I Love You' is a series of songs I wrote the past year and a half on tour. It encompasses many genres and styles. It's almost like a compilation but I spent a good amount of time making sure it was cohesive and not just a bunch of songs lumped together. You can check it out here: http://bit.ly/rawr_out""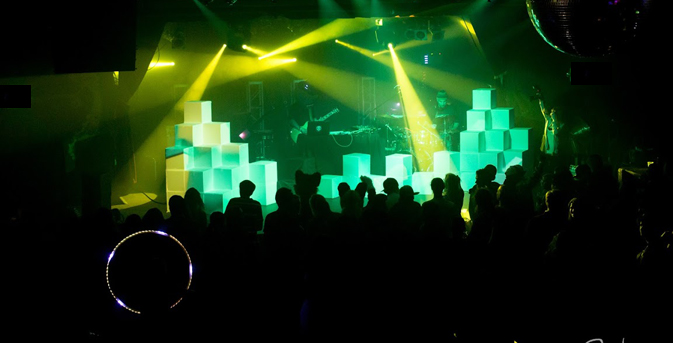 "Do LaB: What is the live show like? We've seen some video and photos of the new dinosaur heads and lighting rig.
Mochipet: "For this tour we are doing songs from "Bunnies and Muffins," "Rawr Means I Love You," and several new unreleased tunes. We incorporated several different projection mapped shapes and custom visuals for each of the songs. I also have a drummer alone side many instruments I'm playing myself including a Malletkat, Guitar, and Kitara. And yes, of course there is some Godzilla in the mix as always."
Do LaB: What is the main difference for you as performer from a live show vs a solo show?
Mochipet: "There is a ton more production that goes into the live show then a solo live PA set. I'm am singing and playing a lot of the instruments live so it will be different at every show. It is all original material and there will be no DJing involved."
Do LaB: How did you link up with Zoogma?
Mochipet: "I first heard about Zoogma when I was on tour opening for STS9 in Oxford Mississippi. Since then, we managed to link up and do a SE tour together earlier this year. Now they are coming to open up for me on their first West Coast Tour. I'm very excited for them."
Do LaB: What can fans look forward to at our two upcoming shows in San Diego and Los Angeles?
Mochipet: "Lots of Pets."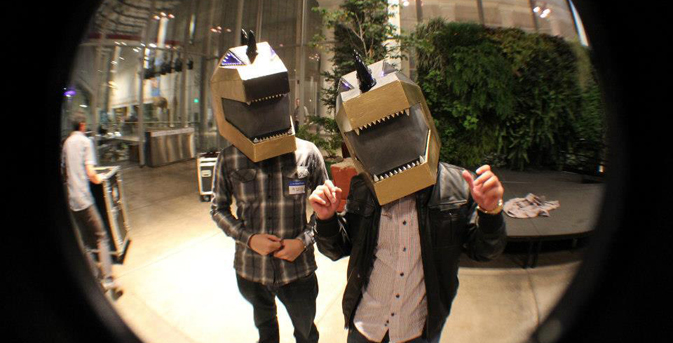 "Do LaB: We also asked your fans for some questions. Here they are…
Will asked: "If electronic music didn't exist, what other outlet would you utilize to affect the masses?"
Mochipet: "I would probably find someway to use my last name 'Wang.'"
Luis asked: "Where did you get the name Mochipet?"
Mochipet: "From my Grandmother in Taiwan. She use to tell me to make "Mochipet's" to shut me up."
Anthony asked: "Where can I get myself a Mochipet Dino Head?"
Mochipet: "I will sell you mine for the right price in Tokyo."
"We'd like to thank Mochipet for letting us into his world, and we hope you'll join us in either San Diego or Los Angeles for Mochipet Live, including performances from Zoogma, Osal8 and Air Stegosaurus.
Get your discount pre-sale tickets for San Diego or Los Angeles."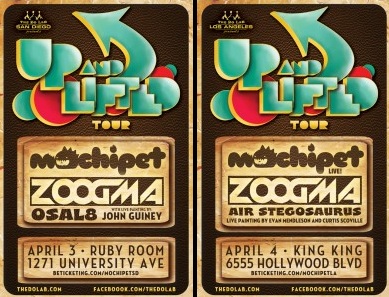 Article from: http://thedolab.com/blog/2013/04/01/mochipet-discusses-new-live-show-touring-with-zoogma-and-upcoming-shows-in-san-diego-and-los-angeles-with-the-do-lab/