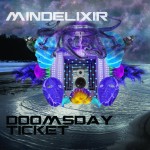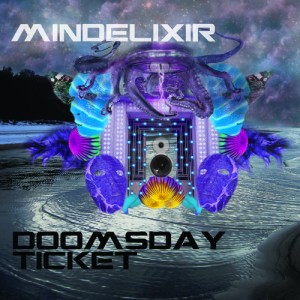 ARTIST: Mindelixir
TITLE: Doomsday Ticket LP
LABEL: Daly City Records
CAT-NO: DCR163
FORMAT: Digital
RELEASE DATE: 5/31/11
MASTERED BY: Shawn Porter
Mindelixir has been making crazy music since he was 12 years old. His jazz/funk infused blend has been often categorized as dubstep, but there's something very different about his sound. Doomsday Ticket is the soundtrack to an alternate version of reality where cephalopods have risen to assume control of the planet and man is offered a ticket at the end of days if he wishes to survive. Blending hip hop rhythms with reggae and jazz in a futuristic bowl of dubstep based soup, the album delivers from a sub in the club per-spective to a melodies in my headphones. The album was created to be able to stand-alone as a piece that listeners can enjoy at home, in their cars or on headphones, while simultaneously being compatible with the raging dancefloors that influenced the producer's sound. Leaning back to the old school funk musicians of the 70s and hinting at the UK funky rhythms of today, this is a release not to be missed. It's Mindelixir's second full length LP supported by a Madison House booked national tour effort and released on Mochipet's Daly City Records. Get ready to leave the planet.
Tracklisting:
01. 1492
02. Doomsday Ticket
03. Aruba
04. Bassfunk
05. Captivation
06. Dubfunk
07. Galvanic response
08. Nomura's invasion
09. Roadblock
10. Water hoarding
11. A Man and a Woman
12. Game over
13. Gutfunk
14. Jabber hockey
15. Collective paranoia