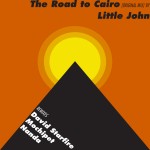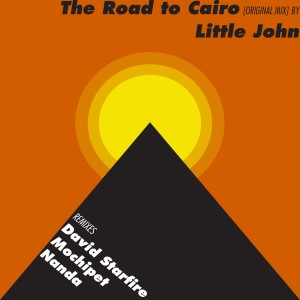 ARTIST: Little John
TITLE: The Road to Cairo
LABEL: Daly City Records
CAT-NO: DCR171
FORMAT: Digital
RELEASE DATE: 4/24/2012

Midtempo Gypsy Crunk
Little John's love for electronic music, live instrumentation, high fidelity samples, and haunting vocals come together in this mid-tempo gypsy-crunk tune inspired by the Egyptians. The original is a collage of organic sounds that one may hear on the way to downtown Cairo. And David Starfire, Mochipet, and Nanda have their own take on this collage. Some of Little John's musical influences are Beats Antique, Rena Jones, Tipper and Mo Wax.
Track Names:
01) The Road to Cairo (Original)
02) The Road to Cairo (David Starfire Remix)
03) The Road to Cairo (Mochipet Remix)
04) The Road to Cairo (Nanda Remix)
Get it on Addictech Beatport and more..
"Basslines, Middle Eastern percussion, gypsy-esque violin and a promissory mysterious women's voice are your downtempo guide through this exotically-crafted, texture-drenched sonic souk. The remix suite, featuring David Starfire, Nanada and Mochipet, makes for a compelling trip down the side streets of sound with just the right balance of bump, hustle and grind!"   Martin Tickle aka Dj Dragonfly
The Road to Cairo – Little John – ( Mochipet Mix) by Djlittlejohn
The Road to Cairo- Little John (Origional mix remastered) by Djlittlejohn
The Road to Cairo-Little John (David Stafire VIP mix) by Djlittlejohn