Mochipet Psilocybin Samurai Remix Contest Winner Announced!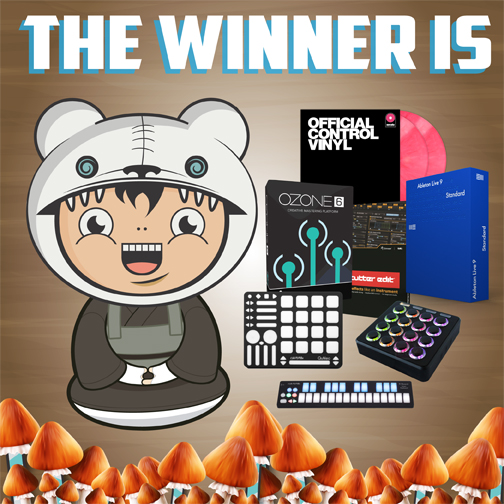 Last month we launched The Mochipet Psilocybin Samurai Remix Contest presented by TheUntz.com with our friends from Ableton, Keith McMillen Instruments, Serato, iZotope, Drum Pads 24, and DJ TechTools and asked you to create a remix for two songs off Mochipet's new release Cractal Frunk and Psilocybin Samurai. What we received was nothing short of amazing!
First off thank you to everyone who submitted remixes for the contest. The production value was top notch and way more than we had ever expected. The judges (Mochipet, edIT of the Glitch Mob, Z-Trip, Ill.Gates, and Mr. Lif) had a extremely hard time picking a clear winner. There was definitely more than one song that stood out as the best remix in terms of composition and production value. However since we have have to pick one we will say our Grand Prize winner is Pockitz! and Runner Up is Dreameater!. More than honorable mentions go out to Atomic Reactor, Otist Reading, Mass Relay, Wobble Maharajas, PRE + END, and Nocturnum. And just so you know that we really did love all these remixes we would like to invite all the honorable mentions to be on the remix album as well! Thank you all for the time and energy you put into this we really appreciate it, keep making amazing music. Keep an eye out for The Mochipet Psilocybin Samurai Remix album which will be out next month!
Winner!

Runner Up!

Honorable Mentions!