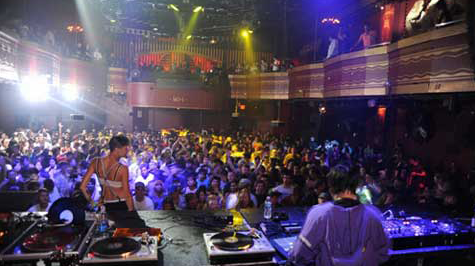 David Y Wang (aka Mochipet) has been a major pioneer in the last decade of electronic music. Starting out in the world of experimental IDM, his expansive style quickly moved to the fields of Breakcore, Hip-Hop, Techno, House, Dubstep, Trap, and now Glitch-Hop. His sounds have traveled the world like a SR-71 Blackbird dropping mushroom clouds of kaleidoscopic eargasms where you would least expect it. A complete discography is nearly impossible (the man seriously has more side projects then Robin Thicke has lawsuits right now) but this is an extensive library of what David has put out in the recent years; Contained you will find a catalog of his work plus previously unreleased mashups, originals, collaborations, and remixes from the Beastie Boys, Black Sabbath, Boreta & edIT of The Glitch Mob, Daedelus, E40, Ellen Allien, Far East Movement, K.Flay, Kraddy, NastyNasty, NiT GriT, Machinedrum, Outkast, The Polish Ambassador, R. Kelly, Radiohead, Salva, Spank Rock, and STS9. We hope you will enjoy listening to this as much as we have enjoyed creating it. If you have any questions regarding this release or anything else Mochipet related please direct them to his Facebook Page. All questions posted there will be answered promptly! 
For FLACC or Individual Track Download
Please Visit Mochipet's Bandcamp Page!