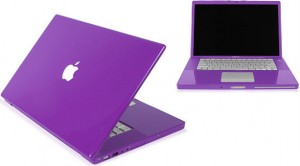 MOCHIPET's LIST OF PRECAUTIONS FOR MUSICIAN'S WITH LAPTOPS:
1) Tracking  Software (these track your laptop in case it is stolen)
– Project Prey (free)    – Lojack  – Apple iCloud (will track your Mac)
2) Always keep a copy of your Serial Number so you can report to police
3) Always report your stolen laptop to the police department. (if you bought your computer with a credit card come companies will give you money back if it is stolen)
When, a few week ago, San Francisco electronic music artist Mochipet's laptop was stolen during his ongoing Pet Your Godzilla Tour 2012 while in New Orleans he did two things. First, he warned other artists who use their laptops for their music of what precautions to take in
case of a similar theft. This he did by posting online the list that is republished above here. Secondly he set about trying to raise some funds towards purchasing a replacement laptop by going online and seeking donations in exchange for new tracks of his music. The response was even better than anticipated which greatly pleased the artist born David Wangwhose laptop is more than simply a device to send emails and update blogs etc. Rather Mochipet's laptop is one of his main musical instruments. It is also his mobile recording studio, and where he stores a lot of his music and music on his label, Daly City Records.Hence it is an integral part of his career and life.
Mochipet said that, "My friend Grazsuggested that I put up a page with some of my music in return for donations, so I decided to make a 26 track collection of my work." This he did and less then a week after he posted this offer, fans rallied and spread the word and ultimately raised enough money to buy him a new MacBook Pro. "I never thought I could raise the money in just less then a week. My hope was to just spread awareness to other musicians and gear being stolen from shows, and on tours," said Mochipet noting how, "Believe it or not, after everyone takes their cut, we don't make that much money as an underground artist. Everyone doing this is just doing for the music and when people come and steal your stuff it really puts a negative feeling to the whole purpose of music, which I feel is to uplift people." Mochipet added that he is still seeking his old laptop and asks anyone (especially in LA area) if they see it (description below) to contact him at mochipet@dalycityrecords.com and for general info visit Daly City Records website.
Mochipet's Laptop Specs: MacBookPro 15″ Dark Purple Hardshell Speck case Ableton
Live Gel Keyboard Cover Serial # C02FG82ADF91 & Part # Z0M1000BQ