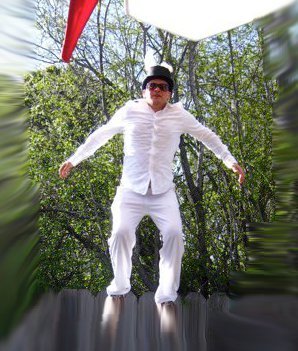 Little John is searching for someone creative and talented to design the cover for his upcoming Daly City Records release, Road to Cairo! If you think you have the skills, read on to see what you need to get started:
INSPIRATION: Road to Cairo was created as a tribute to the recent political uprising in Egypt and features remixes by David Starfire, Mochipet and Nanda. Little John employs live instrumentation, high fidelity samples and haunting vocals in his mid-tempo, gypsy crunk music. He refers to Beats Antique, Rena Jones, and Tipper as artistic influences.
ARTIST NOTE: Little John has dedicated this EP to "all the people you truly love, and to all freedom fighters of the world."
WHAT YOU'LL WIN: 1 year free pass to every Raindance event for 2012 !
WHAT YOU NEED TO KNOW: All submissions must comply with the following standards – artwork must be 5×5 inches, 300 DPI and must be sent as a .pdf file. Please email all submissions to Cairo_Contest@dalycityrecords.com.
Happy designing!